Menus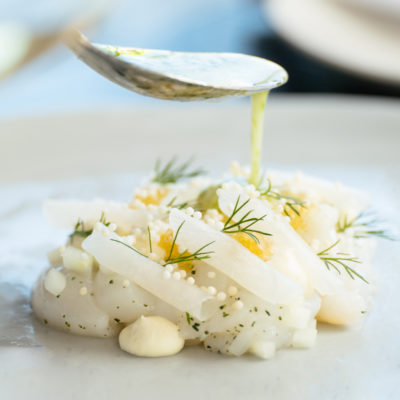 The creation of every dish at Wildflower celebrates the local resources honouring the six seasons of the Noongar calendar.
Current season:
Djeran — Season of Adulthood
The season of Djeran brings with it cooler nights, light breezes and the presence of dew on the plants in the early mornings. Traditionally this was the time of year to nourish and prepare the body for the cold of Makuru. Seafood is an important food source, along with seeds and bulbs. Banksia flowers are out in bloom giving a food source for the birds and insects that rely on them.