Menus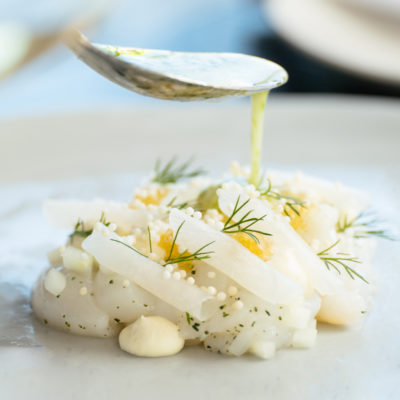 The creation of every dish at Wildflower celebrates the local resources honouring the six seasons of the Noongar calendar.
Current season:
Bunuru — Season of the Adolescence
Bunuru marks the hottest part of the year, when there is little to no rain. Jarrah and Marri trees are in full bloom, along with Zamia pods. Fish, crab and mussels are the main portion of the diet in this season, with tailer and mullet trapped in the shallow waters and easily caught, as well as marron and gilgies collected from the wetlands. Wattle, banksia blossom and various roots are popular food sources at this time.